Well, I've been asked a few times on how to do this so I thought I would just go ahead and do a blog post. Now there are so many programs out there to alter images, etc. that I really didn't have the slightest clue which one to pick. Now, the one thing I do know is that everyone has paint. lol. Yup, that good ol' program that we used to play with when we were little and that little spraypaint was so cool! lol. However there are so many new programs to play with. Did you hear Picnik will be done and over with soon?! I never used it too much but I did like it when I did. Here's the BEST part..... all their premium features are free right now and until they close up shop. So you can do it there. Another program people use are Gimp, Paint.net and of course photoshop. However, I personally like stuff that's cheap or even free because it means more money for paper :) And I think I'm doing alright. I really suggest that you download paint.net. I LOVE it.
Anywhooooooooooooo here's the tutorial on how to add simple text to business cards using good ol' PAINT :)
You can find 100 designs HERE or by clicking the photo below....
1. Go and open your paint program. Like I said, it's the most basic editing program, but I have no clue what everyone has :)
2. Copy and paste the design you chose into paint. Simple so far :)
3. To add the text, simply click on the "a" and then click on your image where you want to add your text...
4. Go and open word now....
5. Crop your design in paint if you have to. Then you will copy the image and head off to word to paste it.
6. See my empty document... Now you're going to go and set up the page. You're really focusing on the columns at this point. You will want two.
7. See the columns there at the top!
8. Now I paste my design.... over and over and over till the page is full
9. Print. Ta-da!
If you have another program, you can adapt the concept of this to yours as well :)
The principles will be the same.
Here are a few more programs to check out....

You can go and check out
GIMP here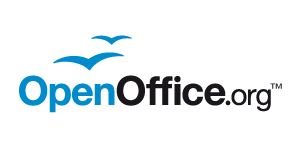 open office has a drawing program. It's okay.

Check out Paint.net. It's like regular paint, but on steroids :) lol
XOXO
Emily